こんにちは!ネイティブキャンプのReenです。
長らくお待たせいたしました笑
みなさん続きが読みたくて楽しみにしていたでしょ?
今回は旅行の2日目について、英語日記を書いてみました。
是非、最後まで読んでみてくださいね♪
静かでリラックスできるMatutinao Beachへ
Excited to know what happened on my second day in Badian? 

Sorry to keep you waiting. Well, today you'll see some photos I took during that day. 

Read on!

Because we arrived late the night before, 

we woke up late in the morning and the sun was high up in the sky. 

We prepared the things we need before going there and had a breakfast

after all of us had a bath.

So our plan for that day was to have a short swim at the Matutinao Beach. 

Our friend knows the area so well, 

so she knew which part of the beach was open for public and free. 

And YES! We had a good swim long enough to get tanned (sunburned haha).

The shoreline of Matutinao Beach
The place was not yet developed but the place was clean so as the waters. 

And a school is located in front of it, so students sometimes don't go to the next class

because they love to have a good swim at the beach.

So peaceful and quiet. Made me sit there for awhile and thought of the things

 I wanted to do with my life. :) My solitary moment with the waves and the waters.
大自然の中にある、セブ島で有名なカワサン滝へ
After that we already decided to go to the spring. 

The spring is located before you reach the first level of Kawasan Falls. 

We had our lunch there and we took a groufie of course!

View of the first level of Kawasan Falls just a few meters from where I took the shot! 

Such a beautiful place to see :)

The Spring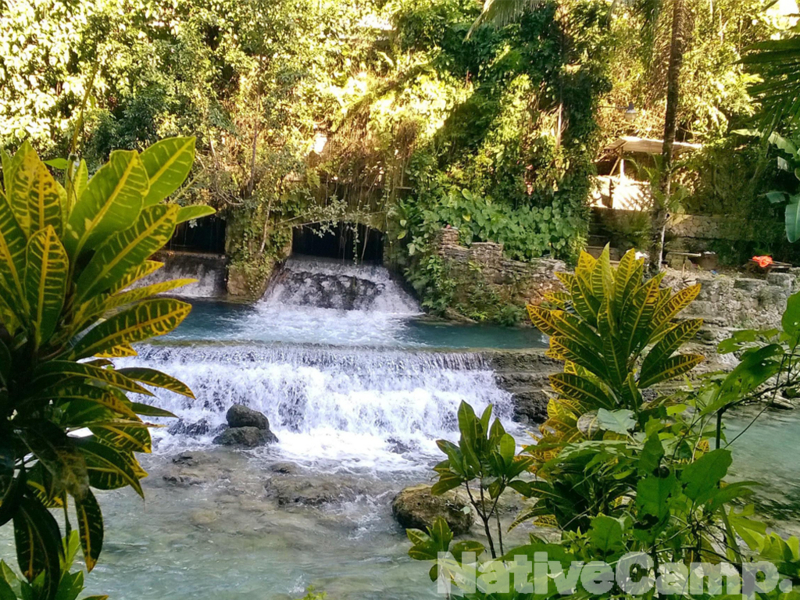 滝の前で食べるランチは最高
Lunch with the gang
We had a very good time at the spring. It was very cold and relaxing. 

Your body will shiver when you go out of the water. 

We stayed there long enough and got sunburned. 

But never mind the sunburn, we brought a lot of good memories with us 

when went home just before night time. 
まとめ
Now, I must say. UNPLANNED TRIPS are always the best trips :). 

Wonderful time with friends and beautiful memories worth keeping.

Until my next blog dear readers! I hope you enjoyed my blog! 

Stay tuned for another unplanned trip I had with my co-workers in NC :). 

Coming Soon!!!

リーンちゃんにとって、無計画の旅行は、アドベンチャーでとても楽しそうです!

フィリピンでは、お金をたくさん費やさなくても、大自然を満喫することができて、いいですね。

次回は、リーンちゃんとNCスタッフで行った旅行をご紹介いたします♪お楽しみに!

単語帳

solitary – used to emphasize that there is only one of something

例 – The bench was empty except for a single solitary figure.

groufie – A group selfie photo taken with a smartphone that contains 3 or more people.

例 – I took a groufie with my friends.

shiver – to shake slightly and quickly because of feeling cold, ill, or frightened

例 – Your creepy look makes me shiver.